WHO WE ARE
We are a team of developers, investors, and adventurers. Great Outdoor Cottages was formed to design and build innovative and high-quality cabins, park models and cottages for the campground and resort industries.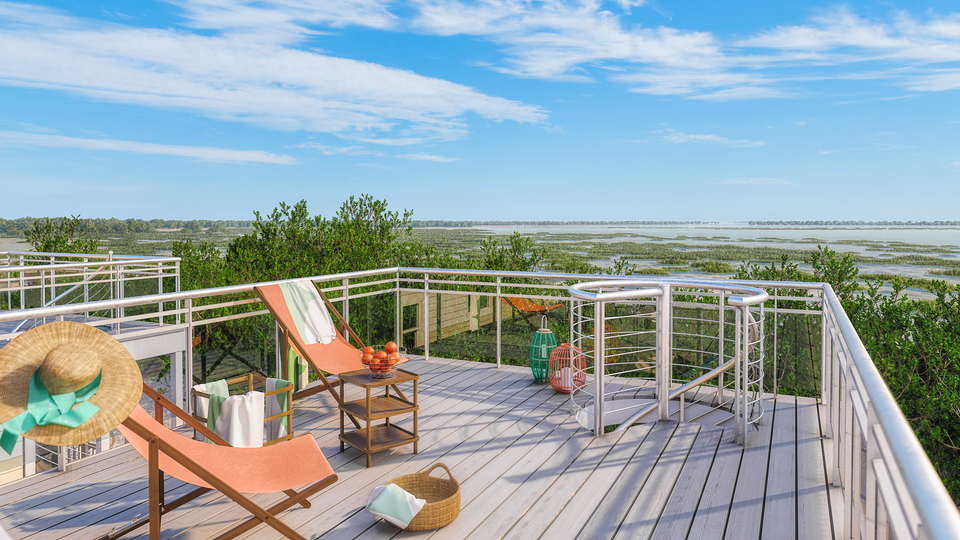 Great Outdoor Cottages was founded on the idea that people should have the opportunity to enjoy their time outdoors in a way that is both comfortable and affordable.

Our team has been hand-picked for their talents and dedication to excellence. We are passionate about what we do, and that passion shows in everything we do, from our clean and modern facilities to our personalized services and beautiful products.

Our units are built with a focus on sustainability and durability. We use the finest materials and craftsmanship in our cottages and constantly improve our products to ensure you get the best possible experience from us. We work hard to create cottages with modern amenities to provide affordable, luxurious, and comfortable "tiny homes" for people who love the outdoors.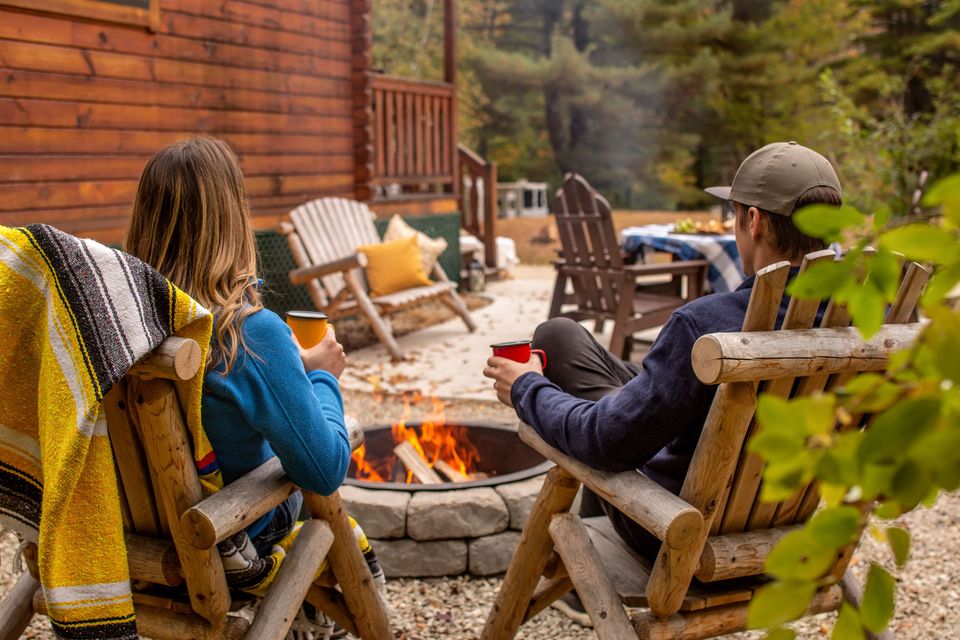 Our mission is to help people reconnect with nature while still being able to enjoy some of the luxuries of modern life. We believe in the power of adventure and want to help you get outside and enjoy it!
OUR LEADERSHIP TEAM
 
Mike Scheid
Chief Operating Officer

Mike started his career in the housing industry as a production line worker in 1979. Over the following years, he worked his way up to become a production supervisor and then an assistant production manager. In 2004 he accepted a General Manager position of an RV company. In 2006, Mike assumed the role of operation manager of two housing plants and was later promoted to General Manager in 2008. In 2019, he was named Chief Operations Officer of GOC when he helped start the company with a vision and a partner who believed in him. Mike has dedicated himself to developing quality employees who can build quality products, which is why GOC continues to thrive.
John Longino
Chief Financial Officer

John is the Chief Financial Officer of GOC and manages all financial, human capital, and administrative operations while also guiding the company's strategic vision for the future. John brings over 40 years of professional experience with signature strengths of building and managing successful teams and effectively operating in fast-paced and rapidly changing environments. John has been a partner in an international accounting firm, CFO of a NYSE publicly traded company and CFO for several homebuilders and manufacturers. John joined GOC to fulfill his lifelong dream of being part of an exceptional team building a top-notch, high-quality company from the ground floor.
Tyrone Sultzbach
V.P. of Sales & Marketing

Ty Sultzbach is a seasoned professional with 35 years of experience in the manufactured housing and RV Park Model industry. Throughout his career, he has excelled in various roles, from Sales Representative to Sales Manager and General Manager, showcasing his expertise and dedication to the industry. Ty's vast experience and leadership have contributed significantly to the success of the companies he's been part of.
Bryan Norwood
Plant Manager
With over 27 years in construction, Supervision, and Production Management, Bryan has overseen all phases of H.U.D, MOD, and Park model construction. Bryan became a park model specialist after being introduced to them in 2009. When he was asked to be a part of GOC, he jumped at the opportunity to be a part of something starting from the ground up.
Billy Scheid
Director of Marketing & Key Accounts
B

illy worked at a manufacturing facility for ten years while attending college. He worked on the production line in the drywall crew for over five years and then moved into a sales coordinator position. Once he graduated college with a Business Management Degree and had a year of sales under him, he took a sales position selling park models. After three years of sales, he joined Blue Water Development as an Operations Manager. After his time with Blue Water, he joined the GOC team and has been the Director of Sales for two years.
Rocky Riley
Regional Director of Sales
Rocky has a diverse background in the housing industry. Beginning as a CADD drafter and Sales coordinator, he quickly rose to the role of Zone Manager, specializing in selling Hud homes, modular homes, and park model RVs. With time, Rocky became the exclusive park model representative, successfully managing the Northeast region and gaining extensive expertise within the park model industry. His remarkable journey and wealth of knowledge make him a valuable asset in driving sales and growth for the companies he serves.
John George
Quality Control Manager
John is a seasoned Quality Control Manager at Great Outdoor Cottages with 15 years of experience in commercial and residential granite fabrication. He joined GOC driven by the company's ideology, recognizing that their cottages are catalysts for happiness, love, and cherished family memories that last a lifetime.
Tom Principe
Purchasing Manager
Tom is a skilled professional with 40 years of experience in the manufacturing industry. For two decades, he successfully owned a remodeling company, demonstrating his entrepreneurial skills. He also boasts 15 years of hands-on experience on the production line at a HUD manufacturer, providing valuable insights. Additionally, Tom brings 5 years of expertise in purchasing, making him a well-rounded and knowledgeable asset in the manufacturing sector.
Trevell Palmer
Assistant Purchasing Manager
Trevell has a strong background in supply and logistics, honed during his service in the United States Navy. After his discharge, he excelled at Lowe's, progressing from a Pro Service associate to a Pro Sales Specialist, achieving recognition as a top 10 sales specialist in the region. In 2022, he embraced a new challenge as the Assistant Purchasing Manager at Great Outdoor Cottages, where his exceptional skills and dedication continue to drive success in the manufacturing industry.
Kyle Caruthers
Production Manager
Kyle has worked in the manufacturing industry for over 12 years. He started his career in production while also attending Millersville University—where he studied Business and earned a Master's Degree. He has held many roles within the industry—from line worker to Plant supervisor and now Production Manager. Kyle believes the core group of GOC is as tight-knit, experienced, and cohesive a group as you will find, and together we can, successfully, do anything we choose to do.
Keith Hooley
Production Manager
Keith has had approximately 7 years of experience in the manufactured housing field, and he's done all aspects of the building process. He has total of 39 years of construction experience. Keith joined GOC from the very beginning because it seemed like a natural next step in his construction career and a great way to use all of his construction experience.
Ozzie Oswald
Production Supervisor
With 40 years of manufacturing expertise across three different companies, Ozzie's career journey is marked by perseverance and progression. Starting as a line worker, he climbed the ranks to become a lead, and then a foreman, showcasing his exceptional leadership and skills. Currently serving as a production supervisor for Great Outdoor Cottages (GOC), Ozzie's wealth of experience continues to drive the company's success in the industry.
Chip Brenner
Production Manager
Chip is an accomplished Controller with over 30 years of diverse manufacturing experience, holding roles such as Cost Accountant, Purchasing Supervisor, Plant Manager, Materials Manager, and more. He thrives on being part of the manufacturing industry, especially in Delaware, where such opportunities are limited. Chip finds fulfillment in contributing to the bright future of Great Outdoor Cottages, making the most of the chance to be part of a company with immense potential.
Jeffrey P. Maurer
Warehouse Manager
Jeffrey is a retired United States Air Force veteran. Notably, in 1995, he was chosen as one of America's Ambassadors in Blue, serving with the United States Air Force Thunderbirds. Following his military service, Jeff devoted the next two decades of his career to the Engineering field in Northern Delaware's Chemical Sector. In 2021, he joined Great Outdoor Cottages, contributing as a material coordinator for production.
Enter your email below to start receiving our emails packed with product launches, inspiration, and more. Begin your journey with us to make sure you're always in the loop!
By signing up, you agree to our Privacy Policy. We promise to respect your inbox and only send you content that adds value to your experience.